Tarento Casting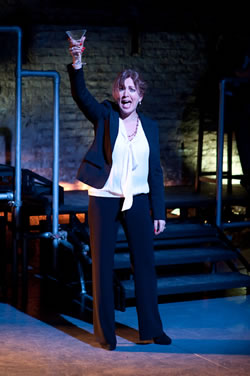 Danielle Tarento has over 10 years of casting experience. Having co-cast all in house productions at The Menier Choclate Factory from 2004 to 2006, she then went on to work with Jayne Collins, casting hundreds of commercials, music videos and short films. With Jayne, Danielle cast Teatro, the world's first musical theatre supergroup, signed to Sony BMG and still performing worldwide.
All Tarento Productions are cast in house. Danielle also offers her casting skills and service to other production companies, with many longstanding relationships. Her theatre credits outside of Tarento Productions include:
Women On The Verge Of A Nervous Breakdown (workshop for ATG); Secret Love (UK tour); These Shining Lives (Park); Grease, Jesus Christ Superstar, Hair (Ljubljana Festival, Slovenia); The Canterbury Tales (Southwark Playhouse) A Broken Rose (Cockpit); King John, Double Falsehood, Once Upon A Time At The Adelphi (Union); Hair (European tour); Jihad: The Musical (Jermyn Street); Same Time, Next Year (Ashcroft, Croydon); Fame The Musical (Monte Carlo); Relax (Warehouse, Croydon); The Tower (TV pilot); Dr Faustus, School For Scandal (Greenwich); The Adventures of Jason and the Argonauts, Medea (Steam Industry Free Theatre at The Scoop); Naked Boys Singing! (King's Head & Arts); The Murder Game, Cherry Docs (King's Head).
If you have a project you'd like to talk to us about casting, please contact us here.
Actors/Performers, you can send us your CV via the Contact Us page.